Location

The Villa Sofia apartmentsis located in the Ialyssos area of Rhodes, just 7 kilometres away from the Rhodes town, and only 1500 metres from the sea.
The Villa sodia is 350 metres from Ialysos city , and the bus stop is 500 metres.
Local tavernas, shops and other facilities can be found a few minutes away.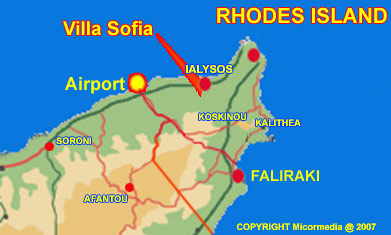 View Larger Map